Location: Hotel at Old Town Conference Center, 210 N. Mosley, Wichita
Time: 9 a.m. – 4 p.m. (doors open at 8:00 a.m.)
Lunch and snacks provided for each registrant.
Kim Laudenslager, RDH, MPA, CDIPC
OSHA / CDC / Infection Prevention and Compliance Update for Dental Professionals
Total CEs: 6 credit hours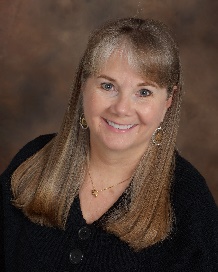 About Kim Laudenslager

Kim received her hygiene degree from Forsyth in Boston and her Bachelor and Master of Public Administration degrees from the University of Colorado. She has been a member of the Organization for Safety, Asepsis & Prevention (OSAP) for the past 34 years, taught part-time at the University of Colorado School of Dental Medicine for over 30 years and served on the Colorado Dental Board for 8 years. Kim was one of the first dental professionals in the United States to pass and earn her Certificate in Dental Infection Prevention and Control (CDIPC) and she loves to share her practical advice on how to manage and maintain compliance with dental related OSHA and CDC Infection Prevention Guidelines.
Course Description:
The course will be a fast-paced review of material OSHA requires for annual training. The most current information available on infection prevention procedures, emerging infectious diseases and respiratory protection will be presented. Topics covered will include; CDC recommended infection control guidelines in dentistry, review of exposure incident protocol, record keeping protocol, dental unit waterline protocol and infectious waste disposal guidelines.
Learning Objectives:
Identify the various regulatory agencies as they relate to dental infection prevention and workplace safety.
Introduce checklist to maintain dental office compliance with OSHA and CDC guidelines.
Describe key safety elements related to OSHA's Bloodborne Pathogens and Airborne Pathogens.
Describe key elements of OSHA's Hazard Communications Standard.
List CDC's principles to Infection Prevention in Dentistry.