Leslie Canham
Infection Control and OSHA Certification
Total CEs: 6 credit hours
Location: Hotel at Old Town Conference Center – 210 N. Mosley, Wichita
Time: 9 a.m. – 4 p.m. (doors open at 8:00 a.m.)
Lunch and snacks provided for each registrant.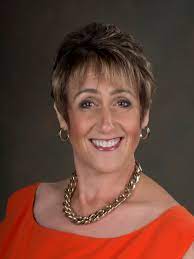 About Leslie Canham
Leslie is a speaker and consultant specializing in Infection Control, OSHA Compliance, Dental Practice Act, HIPAA regulations, and a variety of subjects surrounding accommodating and treating special needs patients. As a Certified Speaking Professional, she lectures nationally and internationally.
In dentistry since 1972, Leslie worked as a Certified and Registered Dental Assistant. Leslie is the founder of Leslie Canham & Associates, LLC providing in-office training, audits, mock-inspections, consulting, and Webinars. Leslie is frequently called upon to investigate breaches for governmental agencies and the private sector. As an authorized OSHA Outreach Trainer, Leslie makes regulatory compliance for the dental team easy.
Lecture: Got OSHA? Infection Control and OSHA Certification
COVID-19 caused dental practices to fine tune Infection Control Protocols and beef up precautions. OSHA also updated its requirements for dental workers. This program is designed to familiarize the participant with the basic elements of an OSHA safety program for dentistry while meeting the annual Bloodborne Pathogen and Hazard Communication training requirements. We'll cover how to update your existing infection control program to meet the current CDC Guidelines and review common mistakes dental professionals make. Recognize pitfalls that put dental workers and patients at risk.   Examples of infection control DO's and DON'Ts and hands on demonstrations will provide the participant with valuable tips. This program will motivate the participant to strive for safety and compliance.
Learning Objectives:
Meet OSHA training requirements for Dentistry
Learn how to achieve a culture of infection prevention and safety
Identify reliable resources