Lee Ann Brady
The Art of Treatment Planning and Case Presentation
Total CEs: 6 credit hours
Location: Distillery 244, 244 N. Mosley, Wichita
Time: 9 a.m. – 4 p.m. (doors open at 8:00 a.m.)
Lunch and snacks provided for each registrant.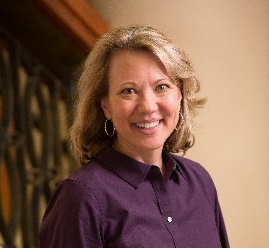 About Lee Ann Brady:
Dr. Lee Ann Brady is a privately practicing dentist and nationally recognized educator, lecturer, and author. With an extensive history in leadership, she is currently Director of Education of the Pankey Institute. Dr. Brady has also developed a vast library of online instruction at leeannbrady.com and restorativenation.com. She practices in Glendale, Arizona and is a member of the editorial boards for the Journal of Cosmetic Dentistry, Inside Dentistry and Dentaltown Magazine.
Lecture:
The Art of Treatment Planning and Case Presentation (AGD Code 550)
This interactive lecture will present a systemized approach to treatment planning and case presentation. This comprehensive approach covers the areas of esthetics, function and health. We will look at the decision points and data necessary to plan for success in all three areas. Participants will get to put the system into practice by actively treatment planning multiple cases during the program, and discussing them with peers, then seeing how the cases were ultimately managed.
Learning Objectives:
• Treatment Planning System
• Esthetic and Functional Exam & Diagnosis
• Creating a case presentation
• Interactive Treatment Planning