Location: Distillery 244, 244 N. Mosley, Wichita
Time: 9 a.m. – 4 p.m. (doors open at 8:00 a.m.)
Lunch and snacks provided for each registrant.
Brent Newby, DDS, MD
How to Incorporate Full Implants into Your Practice
Total CEs: 6 credit hours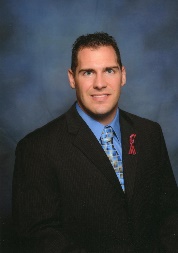 About Dr. Newby

Brent Newby, DMD is an oral and maxillofacial surgeon who maintains an implant and oral surgery practice in Overland Park, KS. He specializes in implant and implant related procedures such as bone grafting/ridge augmentation, soft tissue grafting, and complex dental reconstruction. Dr. Newby has a unique training in complex full arch immediate load reconstruction and performs all of his own anesthesia in addition to the surgery. He performs thousands of implant and bone grafting procedures a year which makes him a leading expert in this field. His knowledge, enthusiasm, and passion for implant dentistry sets him apart from his peers. Dr. Newby is a local and regional referral for complex cases from general dentists and dental specialists including nerve repositioning, subperiosteal implants, and zygomatic and pterygoid implants.
Dr. Newby is a native of Pratt, KS and graduated in the top of his class from University of Missouri-Kansas City School of Dentistry. He then completed a 6 year oral and maxillofacial surgery residency at the University of Kentucky where he also earned his medical degree. Dr. Newby is also the founder of an online educational group "Midwest Implant Dentistry Network" with over 1,000 members to date who rely on his leadership and educational efforts to further advance implant dentistry. This creates an online teaching platform that allows dentists and dental specialists the opportunity to increase their scope of practice and patient care while working on a daily basis. In his free time, Dr. Newby enjoys fitness, hunting, and family time with his wife and daughter and their dog Cooper.
Course Description:
This is a comprehensive lecture that will cover everything that is needed to know about full arch dental implants with same day immediate load. We will discuss everything from diagnosis to completion of the case with the final bridge.
Learning Objectives:
 Understand diagnosis and patient selection
Perform smile evaluation and temporization
Know the steps to complete definitive restorations
Acknowledge pitfalls and considerations
Implement the technique into everyday practices and business models