Gordon J. Christensen, DDS, MSD, PhD
New Aspects of Dentistry
Total CEs: 6 credit hours
Location: Distillery 244 in Old Town – 244 N. Mosley, Wichita
Time: 9 a.m. – 4 p.m. (doors open at 8:00 a.m.)
Lunch and snacks provided for each registrant.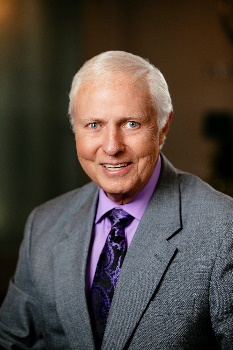 About Dr. Christensen
Gordon J. Christensen is Founder and Chief Executive Officer of Practical Clinical Courses (PCC), Chief Executive Officer of Clinicians Report Foundation (CR), and a Practicing Prosthodontist in Provo, Utah.
Gordon and Dr. Rella Christensen are co-founders of the non-profit CLINICIANS REPORT FOUNDATION (previously named CRA).  Currently, Dr. Rella Christensen is the Director of the TRAC Research Division of the CR Foundation.  Since 1976, they have conducted research in all areas of dentistry and published the findings to the profession in the well-known CRA Newsletter now called CLINICIANS REPORT.
Gordon's degrees include DDS, University of Southern California; MSD, University of Washington; Ph.D., University of Denver; and two honorary doctorates. Currently, he is an Adjunct Professor at the University of Utah, School of Dentistry.  Gordon has presented thousands of hours of continuing education globally, made hundreds of educational videos used throughout the world, and published widely.
Lecture:
New Aspects of Dentistry (AGD Code 010)
This fast moving course includes the areas of dentistry with the most activity and change in any given year. It is easily understood and has numerous summaries that help attendees to interpret the ongoing advancements in the profession. The course encourages audience participation, and questions and answers and is presented in an enjoyable and humorous manner.
The hottest aspects in the following topics will be included in the planned program depending on the interests of the participants in your group, the popularity of topics at the time of your program, and the time available, possibly including CAD/CAM, endodontics, laboratory technology, occlusion, operative dentistry, oral & maxillofacial radiology, periodontics, prosthodontics, technology, etc….
Learning Objectives:
Upon completion, attendees should be able to:
List the most important and useful new techniques in the general topics discussed
Implement those aspects of the course most applicable to your practice