Sung K. Kim, DDS
Dental Radiology – Utilizing CBCT Imaging in Dentistry
Total CEs: 6 credit hours
Location: Distillery 244, 244 N. Mosley, Wichita
Time: 9 a.m. – 4 p.m. (doors open at 8:00 a.m.)
Lunch and snacks provided for each registrant.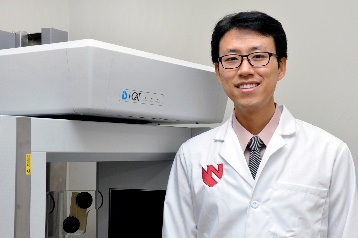 About Dr. Kim:
Sung K. Kim, D.D.S., graduated from the University of Colorado Boulder with distinction in mechanical engineering. He then received his doctor of dental surgery degree from the University of Colorado Denver School of Dental Medicine. Dr. Kim served patients in both public health and private practices for several years before deciding to specialize in oral and maxillofacial radiology. He completed his residency training at the University of California, Los Angeles. Dr. Kim joined the University of Nebraska Medical Center College of Dentistry in the fall of 2015 as director of the oral and maxillofacial radiology clinic, assistant professor and radiation safety officer.
Dr. Kim serves as a reviewer for several journals including Oral Surgery Oral Medicine Oral Pathology Oral Radiology, DentoMaxilloFacial Radiology, American Journal of Orthodontics and Dentofacial Orthopedics, and MedEdPORTAL.
He is a diplomat of the American Board of Oral and Maxillofacial Radiology, a member of the American Society of Head and Neck Radiology, the Radiological Society of North America, the American Academy of Oral and Maxillofacial Radiology, American Dental Association, American Dental Education Association, Nebraska Dental Association, and Lincoln District Dental Association.
Lecture:
Dental Radiology – Utilizing CBCT Imaging in Dentistry (AGD Code 730)
This course is designed for dental teams who are considering or have been utilizing CBCT imaging for their practice. The course will address the benefit of CBCT in the diagnosis, treatment planning, and delivery of therapy in oral surgery, endodontics, implant placement and oral pathology/medicine. The course will also discuss the principles of CBCT interpretation to aid the practitioner to develop a healthy interpretation protocol, which is an essential building block necessary in the development of interpretation skills. It will also cover radiographic anatomy and terminology, various pathology, and CBCT artifacts. No prior CBCT interpretation experience is necessary for this course.
Learning Objectives:
After attending this course, the participant should be able to:
• Familiarize with numerous CBCT applications in dentistry
• Understand the basic principles of CBCT interpretation
• Broaden the scope of pathology and normal variants captured in CBCT