Location: Scottish Rite Center at 332 E. 1st Street North, Wichita
Time: 9 a.m. – 4 p.m. (doors open at 8:00 a.m.)
Lunch and snacks provided for each registrant.
Dr. Chris P. Farrugia
Medical Billing for the Dental Practice: Fact or Fiction?
Total CEs: 3 credit hours (Additional 3 hour course on practice management offered same day by Mary Govoni)
Mary Govoni, CDA, RDH, MBA
Conquering Conflict on the Dental Team: Ending the War between the "Front" and the "Back"
Total CEs: 3 credit hours (Additional 3 hour course on billing offered same day by Dr. Chris Farrugia)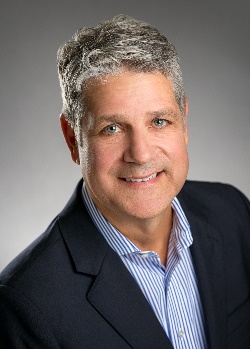 About Dr. Farrugia
Dr. Chris P. Farrugia is a speaker, teacher, and leader in digital dentistry. An early adopter of digital CAD/CAM technology, Dr. Farrugia added CT to his practice in 2011. He trains dentists nationwide who want to advance their practices with CAD/CAM digital restorative techniques, digital imaging and successfully access medical benefits for their services. Dr. Farrugia is a graduate from the Emory University of Dentistry and an alumnus of LD Pankey Institute. He has been a CEREC Chairside user since 2000, a CEREC inLab user since 2009, and a Certified CEREC Basic, Intermediate and Advanced Trainer. Dr. Farrugia is the owner of Artistic Dental Laboratory Services, past Medical Director of Pensacola Imaging, and author of the Successful Medical Billing series of books and multiple articles on medical billing for dentists.

Lecture:
Medical Billing for the Dental Practice: Fact or Fiction? (AGD code 550)
Dental practices are filled with patients that pay premiums for medical insurance policies that have benefits available for services they render. Accessing medical benefits requires the dental office to step out of their "dentocentric" view of their practice and into a medical view. In this presentation, dentists/dental practices will learn to separate the medical portion of their services from the dental, identify when to file for medically necessary services, and medical claim submission protocols.
Learning objectives:
Understand the basis for medical billing for dental practices
Learn what can and should be billed to medical insurance
Learn basic medical insurance terminology and concepts necessary for payment
Understand the medical claims cycle
Understand Medical Necessity for claims
Learn ICD and CPT coding basics for exams, radiographs, and CT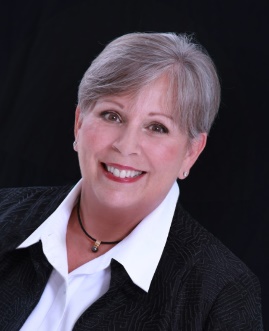 About Mary Govoni
Mary Govoni is an internationally recognized speaker, author, and consultant, working with dental teams for over 40 years on clinical efficiency, infection prevention, ergonomics, and team communication.
Mary is known for her practical approaches to implementing systems and protocols to enhance practice efficiency and communication. Her areas of expertise are OSHA and HIPAA compliance, patient safety, privacy, and data security; as well as ergonomics and conflict resolution for dental teams.
She's a past president of the American Dental Assistants Association, a member of the American Dental Hygienists Association, a member of the Organization for Safety Asepsis and Prevention, the Academy of Dental Management Consultants and the Speaking and Consulting Network. She has published numerous articles in Dental Economics, The Dental Assistant Journal, RDH Magazine, Dentistry Today, Inside Dentistry and many others.
Lecture:
Conquering Conflict on the Dental Team: Ending the War between the "Front" and the "Back" (AGD Code 550)
Have you ever heard members of your team say things like "if only the back office understood that our job is much more than just answering the phone"? Or "we wish the front office appreciated how hard we work back here"? Do you frequently hear team members say: "it's not my job!"? These are common signs of unresolved conflicts between the administrative and clinical teams in the practice.  Left unresolved, these conflicts can negatively impact team morale, patient satisfaction, productivity, profitability, and the overall success of the practice.
In this course, participants will learn to recognize potential areas of conflict, what causes it, and how to implement a system for conflict resolution based on shared responsibilities and accountability. Participants will also learn the importance of developing and following consistent protocols for enhancing the patient care experience and creating a team environment with less tension and stress.
Learning Objectives:
Define conflict in the context of the workplace
Learn techniques for conflict resolution
Identify common causes of miscommunication and conflict between the clinical and business teams in dental practices
Implement strategies for creating a seamless treatment experience for patients