Randy F. Huffines, DD
Successfully Treating Older Adults: Techniques for the Entire Dental Team
Total CEs: 6 credit hours
Location: Distillery 244, 244 N. Mosley, Wichita
Time: 9 a.m. – 4 p.m. (doors open at 8:00 a.m.)
Lunch and snacks provided for each registrant.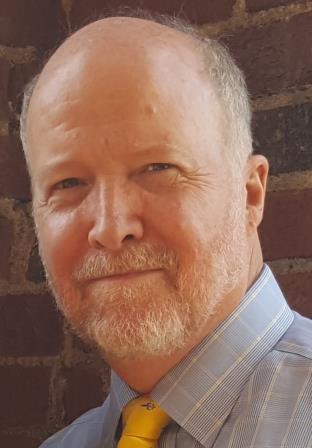 About Dr. Huffines:
For over 35 years, Dr. Randy Huffines has treated older and medically complex adults in a traditional private practice, nursing homes, and hospitals. For 27 years he was Director of Geriatric Dentistry at the Quillen Medical Center in Johnson City, TN. Randy is recognized as one of the country's leading experts on aging, medically complex patients and oral health and is one of only a handful of practicing clinicians in the United States who has completed a two-year postdoctoral Fellowship in Geriatric Dentistry. He is a Past President and a Fellow of the American Society for Geriatric Dentistry, Fellow of the American Association of Hospital Dentists, and Diplomate of the American Board Special Care Dentistry and Fellow of the Royal College of Surgeons, Edinburgh, Scotland. He served as the first chair of the group developing the computerized oral health record that became the ADA Standards Committee on Dental Informatics. In 2004 he was appointed to the American Dental Association's Elder Care Task Force. He has served on the Editorial Board of two major dental drug references. Randy has held faculty appointments in colleges of dentistry, medicine, nursing, and allied health sciences. Despite these responsibilities, Dr. Huffines has spent most of his workweek as a "wet-fingered" clinician providing comprehensive dental care to older and medically complex patients. This extensive practical experience is evident throughout his courses as he illustrates concepts with the thousands of patients he has personally treated.
Lecture:
Successfully Treating Older Adults: Techniques for the Entire Dental Team (AGD code 750)
According to ADA statistics, 30% of the income in the typical general practice today comes from treating patients over 60. This percentage will increase rapidly as the number of these patients double to over 79 million during the practice life of current dental graduates. These aging boomers have a very different attitude towards dentistry than did their predecessors. They no longer consider tooth loss an inevitable consequence of aging and are willing to "put their money where their mouth is" if the dental team is trained to meet their unique needs.
Providing quality dental care for these patients can be very rewarding but also very challenging due to an array of complex dental and medical conditions that become more common as we age. For example, root caries is now a common and often frustrating clinical problem requiring unique preventive and restorative techniques. Older patients were excluded in the classic periodontal treatment studies which have led to many myths about periodontal health and aging. Medication use is more common as we age causing a variety of problems such as xerostomia, poor hemostasis, gingival overgrowth, and adverse drug interactions. Visual and/or hearing impairments can lead to misunderstandings between the patient and the dental team. Medical conditions such as stroke, cardiovascular disease, Parkinson's and Alzheimer's, to name a few, require alteration in "normal" dental treatment to assure a successful outcome.
Although most seniors are no longer edentulous, there is still a tremendous need for esthetic and functional conventional and implant supported prostheses. In this entertaining and informative presentation, solutions to common everyday problems that arise with older patients are clearly explained to give you increased confidence when treating seniors. Techniques are elucidated by extensive use of clinical images and video clips so they can immediately be put into practice. In addition to handouts, course participants will be given free access to online resources they can use in their practices. Catch the Age Wave and prepare your practice for a successful present and future!
Learning objectives:
• Gain confidence treating adults with cardiovascular disease, dementia, stroke, Parkinson's, COPD, and cancer
• Properly manage patients on "blood thinners" (anticoagulants and antiplatelets)
• Describe the new bisphosphonate recommendations
• Apply the new ADA preventive guidelines to seniors (including SDF)
• Use innovative techniques for restoring root caries
• Avoid communication problems with older adults
• Apply heterogeneity of aging to treatment planning
• Manage xerostemia with newly developed products
• Apply the new ADA antibiotic guidelines to seniors
• Dispel myths about periodontal disease and aging
• Understand innovative prosthetic techniques for seniors