Location: Scottish Rite Center at 332 E. 1st Street North, Wichita
Time: 9 a.m. – 4 p.m. (doors open at 8:00 a.m.)
Lunch and snacks provided for each registrant.
David Harris, CFE, CPA, CMA, CFF, MBA
Swindles, Cheats, and Scams: External Threats to the Dental Office
Total CEs: 4 credit hours (Additional 2 hours of ethics offered same day by Dr. Squire)
Dr. Charles Squire
TBD
Total CEs: 2 ethics credit hours (Additional 4 hour course on practice management offered same day by David Harris)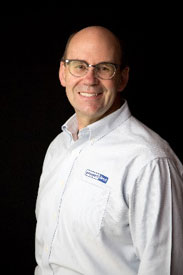 About David Harris:
A rule-breaker in his youth, David Harris changed his direction and has spent much of his adult life in the wor ld of investigation and enforcement, where he uses his unrivaled ability to understand the criminal thought process to help educate and protect dentists. David is the Chief Executive Officer of Prosperident, the world's largest firm investigating financial crimes committed against dentists.
David is a licensed private investigator, a CPA, and is "dual certified" in fraud investigation. He has lectured at universities in four countries in the faculties of business, law and dentistry. David is a prolific author and frequent guest speaker at regional, national and international dental conferences and his vast wealth of experience, coupled with his keen sense of humor make David both an engaging and entertaining speaker.
Lecture:
"Swindles, Cheats, and Scams: External Threats to the Dental Office" (AGD code 550)
It's a dangerous time to own a dental practice. Many people with criminal intent consider dental offices to be prime targets for their activities. In the "internet era," an alarm system isn't sufficient to protect you, your office or your staff, but there are things every practice can and should do to make themselves less appealing to criminals.
Learning objectives:
This presentation examines often overlooked external threats to the dental office including:
Identity theft
Medication scams
Phishing and internet hacking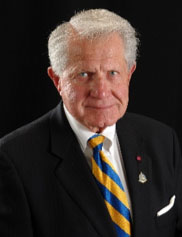 About Dr. Squire:
Dr. Charles Squire received a DDS degree for UMKC SOD, completed a Hospital Rotating Dental Internship with the Leavenworth, KS VA and a Certificate in Periodontics from Univ. of Southern Calif. and the West Los Angeles Veterans Administration Medical Center in Santa Monica, Calif.  He is clinically retired from his specialty practice of Periodontics in Wichita.
Dr. Squire currently serves as President of the Kansas Dental Board and as a Regent of the American College of Dentists.  The Mission of the College is to promote Excellence, Leadership, Professional and Ethics.
He is the Immediate Past President of UMKC SOD's Dental Alumni Association as well as a member of the SOD's Rinehart Foundation Board of Directors and the UMKC University wide Alumni Association's BoD.
The Donated Dental Service Program of Kansas is a special personal interest and he has served on the Dental Lifeline Network – Kansas' Board of Directors since its inception in 1996.
The promotion of conversations involving ethical behavior and professionalism among his dental colleagues continues as a part of his service to dentistry.
Lecture:
TBD (AGD code 550)
Learning objectives:
TBD