Location: Scottish Rite Center at 332 E. 1st Street North, Wichita
Time: 9 a.m. – 4 p.m. (doors open at 8:00 a.m.)
Lunch and snacks provided for each registrant.
Karen Baker
The Impact of Alternative Medicine on Clinical Dentistry: Complimentary or Conflicting and Drugs and Dentistry: New Issues and Newer Solutions
Total CEs: 6 credit hours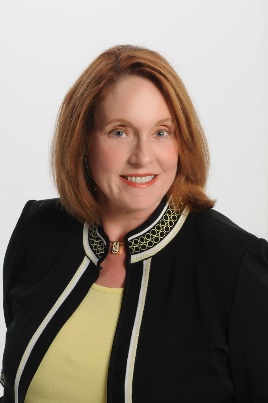 About Karen Baker
Professor Karen Baker has been on the Dental College faculty at the University of Iowa for 38 years and occupies a unique role in dental practice and education. She is a clinical pharmacist with a Master's degree in clinical pharmacology and therapeutics and is focused on patient-specific dental drug therapy.  She has given well over 1000 invited programs nationally and internationally and holds memberships in many dental and clinical pharmacology and therapeutics organizations. Her dental education-based pharmacy and drug therapy consultation center is the only one in the United States. She has authored more than 50 articles and abstracts and lectures extensively in pre-doctoral and graduate courses at the University of Iowa.
Lectures:
The Impact of Alternative Medicine on Clinical Dentistry: Complimentary or Conflicting (AGD Code 750)
Are you recording medication histories that include resveratrol, curcumin, probiotics, gingko biloba, fish oil, elderberry, or milk thistle?  Do your patients ask you to recommend only "natural" oral health products?  The resurgence of herbal medicine has produced confusion and conflict among health care providers and patients alike.  Patients mistakenly equate the terms "natural" and "standardized" with safe and effective.
Many patients have embraced nontraditional medicine as a way to become "co-therapists" in their disease state management.  Dental professionals must avoid making negative generalizations about alternative therapies in order to stay involved in the therapeutic decision-making process.    During this program, we will discuss the herbal landscape, which includes laws and regulations as well as the qualifications of naturopaths and herbalists.  A list of reliable science-based references will be included to provide ongoing clinical support for rational decisions related to herbal products.
The twenty most popular systemic herbs will be evaluated for dental impact, including the effect on bleeding, wound healing, intra-oral effects, and interactions with dental drugs.  We will also take a detailed look at herbal products promoted for the treatment of oral diseases, including gingivitis, periodontitis, aphthous stomatitis, and herpes simplex gingivostomatitis.  Agents such as Coenzyme Q-10, aloe vera, green tea extract, natural essential oils, melaleuca, and goldenseal will be critiqued for safety and effectiveness in the treatment of oral disease.  Product-specific information, including ingredients, manufacturer claims, and fluoride content will be provided along with product recommendations based on patient characteristics.
We will conclude by discussing step-wise strategies for evaluating and managing patients taking herbal medications.  A practical and detailed handout will be provided to allow participants to apply this information to their practice.
Learning Objectives:
After attending this course and reviewing the accompanying handout, the participant should be able to:
buy and use a science-based herbal reference and recommend information sources for patients,
describe valid medical uses for the top twenty systemic herbal medications,
recognize the dental impact of common systemic herbal medications and dietary supplements,
select specific herbal oral health products with reasonable claims and safe ingredients, and
discuss the effectiveness of herbal therapies and dietary supplements on gingivitis and periodontitis.
Drugs and Dentistry: New Issues and Newer Solutions (AGD code 730)
Increasing numbers of dental patients are uncontrolled hypertensives or diabetics with complex oral health problems. Many new cardiovascular, central nervous system, and endocrine drugs can interact with dental drugs or affect bleeding or wound healing. Patient self-medication with supplements and over-the-counter drugs has recently been recognized as potentially risky in dentistry. Consequently, more and more patients report chemical and drug allergies and intolerances.
Dental professionals are frequently faced with medically complex and chemically challenged patients and need practical strategies for providing safe and appropriate care.   The purpose of this course is to identify new drug-related problems encountered in dental practice and to outline practical management solutions.  Extensive handouts will supplement discussion of intra-oral drug effects and treatment modifications involving medicated or allergic patients.   Throughout the program, primary emphasis will be placed on developing consistent strategies for treating medically complex dental patients. An extensive and very current handout will greatly enhance the chair-side value of this fast-paced and practical course.
Learning objectives:
After attending this course and reviewing the handouts, the participant should be able to:
recognize the specific dental treatment modifications necessary to prevent complications in patients with major cardiovascular or central nervous system disorders,
modify dental treatment for patients on new chronic medications for diabetes, osteoporosis, and collagen vascular diseases such as rheumatoid arthritis, and
identify the chronic medications likely to precipitate major interactions with dental antibiotics, analgesics, local anesthetics, and oral or parenteral anesthesia agents.