Location: Distillery 244, 244 N. Mosley, Wichita
Time: 9 a.m. – 4 p.m. (doors open at 8:00 a.m.)
Lunch and snacks provided for each registrant.
Todd Snyder, DDS, FAACD, FIADFE, ASDA
Creating the Win (AM) and PITStop Perfection (PM)
Total CEs: 6 credit hours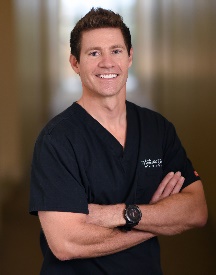 About Dr. Snyder

Dr. Todd C. Snyder received his doctorate in dental surgery at the UCLA School of Dentistry and trained at the F.A.C.E. institute for complex gnathological (functional) and temporomandibular joint disorders. Dr. Snyder is the 77th Accredited Fellow of the American Academy of Cosmetic Dentistry and is a Fellow of the International Academy of Dental Facial Esthetics. He is also a member of the American Society for Dental Aesthetics and a Diplomat of the American Board of Aesthetic Dentistry. Dr. Snyder has been on the faculty at U.C.L.A. where he helped create and co-direct the first (in the world) two-year graduate program in Aesthetic and Cosmetic Restorative Dentistry. Dr. Snyder lectures both nationally and internationally on numerous aspects of dental materials, techniques, equipment, marketing, technology & business. He is a consultant for numerous dental manufacturing companies. Dr. Snyder has been published and featured in many books and dental journals worldwide. Dr. Snyder owns a software company and an online dental training program: www.Legion.Dentist.
Dr. Snyder is also a professional race car driver and entrepreneur. He practices Cosmetic and Restorative dentistry in Laguna Niguel, CA and Las Vegas, NV.
Morning Lecture: Creating the Win
New Tools in Marketing, Internet, Social Media and More Do you want to have a busier dental practice? Are your current marketing efforts working as well as you would like? How current is your website's code? Is anyone managing your website and internet content on a weekly or daily basis? Do you get calls and emails weekly offering you help on your website and internet? Are you wanting help, but it seems too overwhelming, and you don't know where to begin or who to trust managing your online presence? Find out how easy it can be and where you can have employees assist in updating and adding relevant internet information and social media to propel your dental business to the front of internet search engines.
Learning Objectives:
Branding.
Internet presence.
Websites.
Videos and photography.
Social media.
Creating valuable content.
Writing a blog.
Afternoon Lecture: PITStop Perfection
The key to a successful business is good systems, tools and protocols in place for the practice to run efficiently. The most important aspect of any dental business starts with the team! IF your team has not been trained or given the tools to optimally handle all aspects of the business and interactions with clients on any topic then you are not prepared.They should be training with you on procedures, materials, and more. Good marketing and customer service and a well-trained team are the keys to a successful practice.[Th
Learning Objectives:
Communication Skills
Scheduling & Collections
Technology to streamline the office
Diagnostic tools
Quick restorations
Marketing, Social Media, Blogs, Newsletters & more