Michael K. Simpson
Four Roles of Great Leaders
Total CEs: 6 credit hours
Location: Distillery 244, 244 N. Mosley, Wichita
Time: 9 a.m. – 4 p.m. (doors open at 8:00 a.m.)
Lunch and snacks provided for each registrant.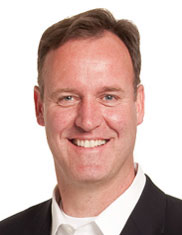 About Michael K. Simpson:
Over the past 30 years, Michael has been an internationally sought-after executive coach, leadership consultant, business advisor, and keynote speaker. His practical, business experience is in consulting, advising, and coaching executives in clarifying vision, mission and values, strategic planning, goal execution, leadership development, building high trust, performance-based teams, cultures, and organizations. He is an executive coach to many of the world's top business leaders and executive teams in over 35 countries.
For over 20 years, Michael has been a Senior Consultant in Global Delivery for FranklinCovey's Strategy Execution, Leadership Development, Coaching Certification, Culture and Trust Practices. He is the co-founder and Managing Director of FranklinCovey–Columbia University's Executive Coaching Global Certification Program. Michael is the CEO of Simpson Executive Coaching www.SimpsonExecutiveCoaching.com and is also the CEO of FranklinCovey/Impact International Education – China, a leading educational leadership and educational technology offering 7 Habits and Leader in Me leadership training and certification to schools in over 10 provinces across mainland China. Mr. Simpson is a fellow and thought leader with Harvard University's Institute of Coaching (IOC) in partnership with McLean Hospital and Harvard Medical School. He is also a graduate and partner with Columbia University's Executive Coaching Certification Program and Columbia Coaches Learning Association (CCLA).
Lecture:
Four Roles of Great Leaders (AGD code 770)
Coaching is an important tool in leadership development. Michael's course will detail how coaching can help you grow your business and improve your relationships.
Learning objectives:
• Building Trust with all Key Stakeholders
• Setting Clear Vision & Strategy
• Goal Execution & Accountability
• How to Be a Great Coach to Unlock Your Teams Full Potential