Location: Distillery 244, 244 N. Mosley, Wichita
Time: 9 a.m. – 4 p.m. (doors open at 8:00 a.m.)
Lunch and snacks provided for each registrant.
Anthony Mennito, DMD
Why Digital, Why Now
Total CEs: 6 credit hours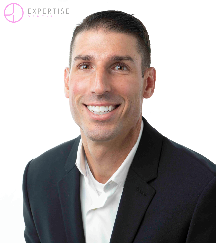 About Dr. Mennito
Dr. Anthony Mennito (Tony) is a private practice dentist and affiliate faculty member at MUSC College of Dental Medicine in Charleston, SC. For the past 12 years he has taught CADCAM dentistry at MUSC and directed the digital dentistry clinics. His private practice mirrors his dental philosophy of utilizing technology and continuing education to obtain the best patient outcomes. He is an experienced user on digital systems made by Planmeca, Dentsply Sirona, iTero and 3Shape. He lectures nationally and internationally and currently has 21 published papers on the topics of digital dentistry and dental materials. In his free time, Dr. Mennito enjoys surfing, soccer, travel and photography.
Course Description:
Let's face it – change is scary. Adding a new piece of technology into a practice can be intimidating, both for the dentist and their team. In this open and honest presentation, Dr. Tony Mennito will share his decade of experience as a digital dentist and educator while reviewing current technologies and how they might fit your practice style and help improve everything from the patient experience to clinical outcomes to staff (and dentist) satisfaction. Our present and future in dentistry is digital. Implementing this technology in the right way can make all the difference between a scary experience and a transformational one.
Learning Objectives:
review current intra-oral scanners including tips for successful utilization
discuss in-office milling and how single visit dentistry can set your practice apart
examine CBCT as the diagnostic workhorse you never knew you needed
debate the value of 3D printing including the near constant evolution of material choices