M. Nader Sharifi, DDS, MS
A Silk Purse from a Sow's Ear: Quality Removable Prosthodontics
Total CEs: 6 credit hours
Location: Scottish Rite Center at 332 E. 1st Street North, Wichita
Time: 9 a.m. – 4 p.m. (doors open at 8:00 a.m.)
Lunch and snacks provided for each registrant.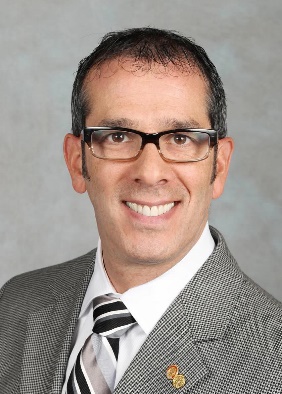 About Dr. Sharifi
Nader Sharifi, D.D.S., M.S. holds a certificate in prosthodontics and a masters degree in biomaterials from Northwestern University. He received his dental education at the University of Illinois. He has presented more than 500 lectures covering numerous topics on restorative dentistry earning him recognition from esteemed study groups, societies and associations across the nation and internationally.
Dr. Sharifi currently maintains a full-time private practice in Chicago's downtown loop and uses his experience as a five day a week wet gloved dentist to ensure time-saving and cost-effective care are represented in his presentations. In 2007 Chicago Dental Society honored him with the Gordon Christenson Distinguished Lecturer Award. He has also been honored with Fellowship in the American College of Dentists and Membership in the American Academy of Restorative Dentistry – both in 2010.

Lecture:
A Silk Purse from a Sow's Ear: Quality Removable Prosthodontics (AGD code 670)
Esthetic dentistry can and should reach the removable prosthodontic patient.  New materials, methods, and knowledge provide dentists with the opportunity to fabricate lifelike full mouth reconstructions that just so happen to be removable.  This course will clarify the specific steps that will have a huge impact on the success of these removable reconstructions.
Participants review state-of-the-art procedures for the highest quality removable prosthodontics – and discuss procedures from case design to prosthesis delivery, impression making, and "claspless" partial designs.  Participants will receive a thorough review of every clinical step involved in fabricating high-quality removable prostheses.
Learning objectives:
Clarify the most important clinical steps to achieve patient success in complete and partial prosthodontics.
Learn numerous variations of framework design to increase esthetics.
Understand a variety of impression techniques for partials & completes.
Consider the alternative option of the functional impression technique.
Review the value of prosthesis delivery and post insertion adjustments.
Consider a new solution for the combination cases: fixed and removable.
Review the importance of the different denture occlusion options.