Location: Hotel at Old Town Conference Center, 210 N. Mosley, Wichita
Time: 9 a.m. – 4 p.m. (doors open at 8:00 a.m.)
Lunch and snacks provided for each registrant.
Nancy Dewhirst, RDH
High Stakes Dental Safety: Don't Panic – You've got this! (Combined Infection Control & OSHA Compliance)
Total CEs: 6 credit hours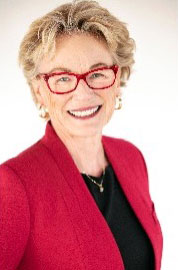 Ms. Dewhirst graduated from the University of Southern California, practiced dental hygiene for 20 years, is adjunct dental hygiene faculty at West Coast University, and is a member of Sigma Phi Alpha. Ms. Dewhirst is consistently listed as one of the nation's "Leaders in CE", presents over 100 seminars a year, is featured at major U.S. and Canadian Dental Conferences, and is a member of the California Dental Association Speakers Bureau. She is an ANSI/ADA Standards Program member, Editor-in-Chief of OSAP's Infection Control In Practice, has had many articles published in dental peer-reviewed journals, and has contributed to dental textbooks and guidance documents.
Course Description:
Review today's disease transmission risks and dental safety recommendations considering bloodborne, contact, and airborne pathogens, and get some great safety tips! Standard and Transmission-based Precautions will be explained in the context of CDC Guidelines and OSHA & Dental Board regulations (meets Infection Control & OSHA CE requirements). Attendees learn by trying out several safety options.
Learning Objectives:
Recognize and manage bloodborne, contact, droplet and airborne diseases
Identify best practices to protect workers and patients
Review physical, biological and chemical Hazard Communications
Make sense of evolving rules and recommendations for changing infection risks