Location: Distillery 244, 244 N. Mosley, Wichita
Time: 9 a.m. – 4 p.m. (doors open at 8:00 a.m.)
Lunch and snacks provided for each registrant.
Allison Lacoursiere, RDA
Leadership: High Performance, and Mindset Mastery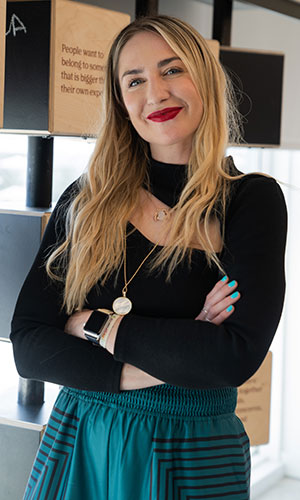 Innovator Allison Lacoursiere, RDA, OA, CPC, ELI-MP is the creator of the Clear Aligner Systemization methodology. Allison helps dental professionals streamline efficiencies to increase both patient and practice satisfaction and health.
A native Canadian, Allison moved to Bermuda at the age of 19 to work as a dental assistant. She incorporated a system in that practice which generated $80K/month in clear aligner production. She also got her start in social media marketing while working in this practice. She has since helped many businesses develop a wider audience, further their reach and leverage Instagram to grow their businesses. Most recently, during the COVID pandemic, she helped a client generate $180K in clear aligner promotion over three weeks.
With over a decade of dental practice experience, Allison is a sought-after mentor and speaker. She helps dental teams improve culture, increase production and grow into their full potential. She is certified through International Professional Excellence in Coaching and is a member of the International Coaches Federation. Allison is a member of Toastmasters International and also has trained with Dale Carnegie Speaking Institution. She is a Certified Transformational Trainer through LionSpeak.
Allison is passionate about fitness and wellness. She is an active team member and competitor on the Bermuda National Beach Volleyball Team. Allison is also a certified personal trainer and yoga instructor. Her passion lies in empowering individuals to achieve their ultimate potential and life satisfaction.
Course Description:
A great course for dentists and their teams! Learn the habits, mindsets, and beliefs it takes to become a leader. Many of us get in our own way. We get caught in negative headspace spirals that keep us stuck in unhealthy relationships, careers, and cycles. It is not big movements but rather small steps that help you become the leader you were born to be. This lecture is focused on the formula for success. Learn the habits, mindsets, and beliefs it takes to become a leader. Finally, understand how self-kindness is key to growth and development. Learn how and when to be kind to yourself as you step into your role as a leader.
Learning Objectives:
The Formula for Confidence
Habits for Success
Developing a Growth Mindset
Understanding the Power of our Thoughts
Creating a Vision for Our Ideal Self & Personal Performance