Location: Distillery 244, 244 N. Mosley, Wichita
Time: 9 a.m. – 4 p.m. (doors open at 8:00 a.m.)
Lunch and snacks provided for each registrant.
Eugene Santucci, DDS
3 Courses – 1 Day!
ADHD - Perhaps The Kids Just Are Not Sleeping, Snoring And Bruxing Isn't Cute; Dental Sleep Medicine--What Every General Dentist Should Know; The Link Between GERD, TMD, Erosion, Bruxing, and Sleep
Total CEs: 6 credit hours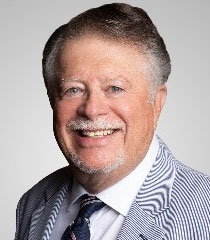 Dr. Gene Santucci is an Associate Professor in the Department of Preventive and Restorative Dentistry at the University of the Pacific Dugoni School of Dentistry, San Francisco, CA. He is co-director of the Dental Sleep Mini-Residency Program, and Content Coordinator for Sleep Medicine. He also holds a Masters Degree in Educational Psychology and Counseling.
Dr. Santucci has presented nationally and internationally on the topics of dental sleep medicine, ADHD in children and sleep related disorders, occlusion, aesthetics, temporomandibular disorders, photography, functional anatomy of the gnathostomatic system and the fabrication and delivery of night guards. He is a published author contributing to numerous articles in refereed journals and abstracts, along with a task force report regarding sleep medicine, and course content in dental education. His textbook contributions include: Patient Examinations in an Esthetic Dentistry Practice, Headache and Facial Pain.
Dr. Santucci has been awarded membership in the following associations: Fellow, American College of Dentists, Fellow, Pierre Fauchard Academy, Diplomate, American Academy of Integrated Pain Management, American Dental Educators Association, American Academy of Sleep Medicine, American Academy of Dental Sleep Medicine, California Sleep Society, American Association of Oral Systemic Health, American Dental and California Dental Associations. He is also a member of Catapult Education and reviews dental products for them.
Dr. Santucci's goal is to encourage all dental professionals to become the first line of defense regarding the evaluation, referral, and treatment for the various types of sleep disturbances from snoring to obstructive sleep apnea in children and adults.
ADHD – Perhaps The Kids Just Are Not Sleeping, Snoring And Bruxing Isn't Cute:
11 million kids in the US have a sleep problem, 95% of which are never diagnosed. Why isn't someone doing something? This course offers your office the opportunity to do something, and become the lifeguard in detecting these kids and directing them for evaluation and treatment. Every parent should be aware of their child's sleeping behavior. You can be the help that they need. The satisfaction you'll get from providing this service goes way beyond saving a tooth.
Learning Objectives:
Be aware of what a dentist can and should do to help children with disturbed sleep patterns
Understand why children with ADHD and those suffering from interrupted sleep exhibit the same signs and symptoms
Understand the disruptive effect of mouth breathing on children's growth
Consider why Ritalin and Adderall may not be the treatment of choice
Dental Sleep Medicine–What Every General Dentist Should Know:
Join Dr. Santucci and take a "deep dive" into the numerous interrelated concepts that are involved indental sleep medicine. This course format will take away the anxiety of including sleep evaluation, referral and possibly treatment for disrupted sleep in your general dental practice. As in all we do for our dental patients, we can educate the population at large concerning these total health issues. This presentation is appropriate for the entire dental staff and will bring the office up to date regarding the ADA's 2017 policy statement.
Learning Objectives:
Understand the public health concerns of disturbed sleep's medical consequences
Review the anatomy of the gnathostomatic system in health and disease
Be aware of sleep surveys for children and adults
Understand why ADHD may be a sleep problem
Become aware of the various forces involved in acid tooth wear
Review the use of fluorides, dental restorations, and products related to disturbed sleep
The Link Between GERD, TMD, Erosion, Bruxing, and Sleep:
This course will address the effect of parafunctional habits and exaggerated wear when acid is involved both extrinsically and intrinsically. It's just not the product or brand of treatment but an understanding of the etiology of the disease that makes the difference. This course will be an in-depth exploration of the issues and is designed for both doctor and staff.
Learning Objectives:
Understand the connection between disturbed sleep and shorter teeth
Understand the types of bruxism
Review the causes of erosion
Consider the how and when to restore the dentition affected by the destructive force of erosion